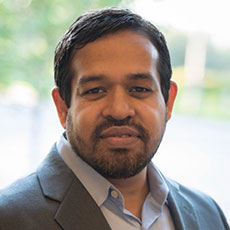 Sudarshana Nedle
Sr. Delivery Manager
As Senior Manager for Actalent, Shan is responsible for delivery in the Consumer Electronics/Embedded space. He has more than two decades of work experience, including over 12 years in leadership roles. Shan joined Actalent in 2003 after having served as a Project Engineer at Japro Engineering for four years. At Actalent, he served in a Project Management role for five years before joining the staff of TEKSystems, another Allegis company, as a Service Delivery Manager. He rejoined Actalent in 2015 in his current role.
Shan has a long-time record of successfully managing engagements that range from fully outsourced managed projects onsite, near site and offshore to managed services engagements. He has a wealth of knowledge in critical areas of engagement management such as global delivery, building custom onboarding programs, financial management, retention management, capacity planning, change management, communications management, Issue management, risk management and Agile implementations.
Shan earned his B.S. degree in Industrial Engineering from Bengaluru University in India and his master's degree in Computer Science from Western Michigan University.
There are no articles for this author.