Specialised and systematic solutions for a rapidly changing world.
Scientific developments are moving at an incredible rate. Companies looking to keep pace with these developments—even set them—need on-demand access to experts with specialised skills and capabilities. Experts who can move ideas and products through complex scientific development processes, testing phases, manufacturing systems, diagnostic protocols, and regulatory standards in laboratory and clinical settings.
Our approach to getting important work done is a win-win solution for everyone:
Our clients gain dependable, experienced, and reliable support from the top minds in the field - sciences experts who've successfully and systematically completed life-saving work and product innovations.
Our consultants derive purpose and meaning from their contributions to a variety of projects and keeping companies relevant for a rapidly changing world.
Our Solutions
Our sciences services are powered by people with specialised expertise, technological know-how, and diverse experiences. We bring unique perspectives together to build more efficient, innovative, and effective solutions that fit your needs and enable your success. Our flexible delivery models are designed to scale to meet project demands where and when our clients need us.
Learning and Development
Continuous learning and development is critical for our experts supporting and managing the work of the organisations with which we partner. Actalent's Learning and Performance Solutions team is positioned to help our teams reduce skill and performance gaps, take on new roles, and effectively onboard into new projects. We work with our program managers overseeing client projects to develop individualised training plans for our people to ensure each employee possesses the technical skills needed to be successful in their current position.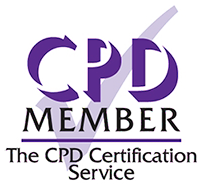 Actalent is a proud member of The CPD Certification Service, the world's leading independent continuing professional development (CPD) accreditation organisation.
Dedicated to learning and the advancement of specialised skills, our Learning and Performance Solutions team curates tailored learning experiences for engaged talent supporting our client's work. We partner with the CPD to certify specific training courses used to educate our consultants.