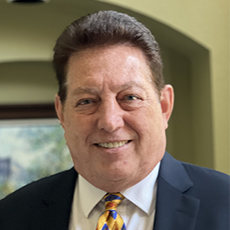 Len Collett
<span>Delivery Manager </span> <a href= "https://www.linkedin.com/in/len-collett-99b80024" target="_blank" aria-label="LinkedIn - Len Collett"></a>
Len Collett joined Actalent as a Delivery Manager for medical devices in 2015. His career in design and manufacturing engineering spans 30-plus years. He's worked in various industries, spending the last 20-plus years focused on product and process development in the medical device, combination product, and pharmaceutical industries. His expertise includes: mechanical, electrical, and software development of new technology, equipment, and manufacturing applications; providing product development support to doctors and medical device companies; developing and enhancing capabilities in contract manufacturing and technology transfer; 3D printing and automation; engineering management, business management, and operations; and biocompatibility, sterilisation, and validation.
Len's product expertise includes: heavy class I, II, and III medical devices, including specialisation in drug deliver applications; operating room design for sensor and remote monitoring equipment used in spine, endoscopic, and surgical patient settings; kidney and organ transport applications; pharmaceutical solutions and batch development; drug delivery, product design, and manufacturing development (infusion, transdermal, Iontophoresis, microneedle applications); wound care materials development, new product development, and process applications; sensors and wearable electronic applications; pharma batch development, testing, cleaning/process/packaging validations; equipment startup and operations development; neuro muscular stimulation devices; and orthopedic and orthoscopic applications. Len has held leadership roles with multiple companies at the levels of Director, Vice President, and Managing Partner. He earned his Bachelor of Science degree in Industrial Engineering from California State University, Long Beach.
There are no articles for this author.