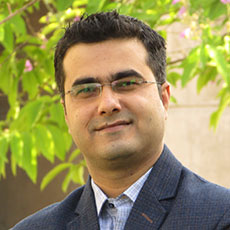 Rajesh Rao
Delivery Manager
Rajesh is a Delivery Operations Manager, overseeing Actalent's sciences services business in India. He brings more than 12 years of experience in pharmaceutical product research and development, product life cycle management, strategic management, and project management. Prior to joining Actalent in 2021, Rajesh was a Senior Manager at Sentiss Pharma and served as a research scientist at both Sun Pharma and Vyome Therapeutics. Rajesh has successfully developed, scaled, filed, and commercialised more than 25 products for global markets. He has been granted three patents in the U.S. and filed more than 10 Patent Cooperation Treaty (PCT) applications for oral, topical, ophthalmic formulations, and nano-platform technology.
Rajesh earned a master's degree in Pharmaceutical Sciences from Panjab University and completed the Accelerated General Management Programme at the Indian Institute of Management Ahmedabad. He also attained his Project Management Professional (PMP) Certification from the Project Management Institute (PMI). Rajesh loves photography, playing tennis, traveling, and cooking.
There are no articles for this author.