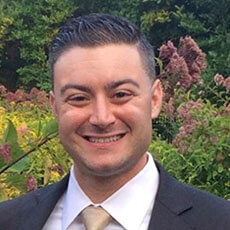 Nathan Weiss
<span>Delivery Manager </span> <a href= "https://www.linkedin.com/in/nathan-weiss-460b6a31" target="_blank" aria-label="LinkedIn - Nathan Weiss"></a>
Nathan Weiss has more than 10 years of project management, account management, and talent solutions experience. For the past five years, Nathan has overseen the project management and delivery functions for a global portfolio of Actalent clinical research engagements within the pharmaceutical, biotechnology, and medical device industries. Specific domain expertise includes clinical operations, medical affairs, data management/biometrics, pharmacovigilance, regulatory affairs, and quality assurance.
Nathan holds a bachelor's degree in Cognitive Neuroscience from Rutgers University and a master's degree in Clinical Research Organisation and Management from Drexel University. He attained his Project Management Professional (PMP) Certification from the Project Management Institute (PMI).
There are no articles for this author.