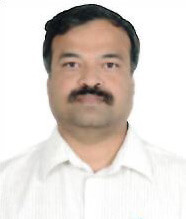 Dhananjay Sabawat
Practice Manager
Dhananjay Sabawat brings over 23 years of progressive experience in product design, product engineering, product/program management, manufacturing, tooling, account management and operations management in India as well as the U.S. Dhananjay's role involves crafting design engineering practices across EASi, with a primary focus on developing product development capabilities and creating new business solutions for different markets. He also spends a considerable amount of time mentoring and developing new engineering talents.
Dhananjay formerly ran EASi's U.S. operation for 10 years, before leaving to collaborate with Yanfeng USA in Michigan, where he was accountable for the design and release of the door trim and program management of instrument panels for a high-end luxury car. He rejoined EASi in 2014.
In his early career, Dhananjay developed expertise in manufacturing and tooling verticals developing CNC programs, machining, fabrication, design and manufacturing of injection molds, die-casting dies and fixtures. He holds a bachelor's degree in Mechanical Engineering and post-graduate degree in Tool Engineering.
There are no articles for this author.