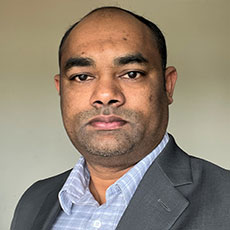 Raju Tuniki
Delivery Manager
Raju Tuniki is a Delivery Manager with Actalent's Mechanical and Electrical Engineering Services, overseeing the execution of global CAE services and solutions across all industry verticals, including Design, CAE- Structural/Thermal/CFD, and Engineering. With more than 17 years of experience in engineering and management, Raju has led multiple initiatives to optimize and standardize operational processes to drive delivery efficiencies.
Raju holds a bachelor and master' degree in Mechanical Engineering and is PMP certified. Raju has also published several technical papers in SAE and Society of Plastics Engineers with an emphasis on automotive product engineering and material applications. He has been PMP certified since 2013. Raju enjoys a variety of activities and sports in his free time; in particular, he loves playing chess & cricket with his two boys.
There are no articles for this author.