People to Possible
Working together as a team, Actalent cultivates leaders and amplify their unique capabilities to deliver superior solutions. Tackling a diverse range of projects for exciting companies, we help our people take on new challenges.
Explore Careers
Inclusive
We foster an open and accepting culture. Our teams strive to create a vibrant and caring environment where everyone feels free to be themselves.
Engaging
Actalent strives to maximize the potential of our people. We form deep connections and partner with our communities to make an impact.
Innovative
Focused on the future, we empower organizations to innovate in order to advance the world.
Actalent offers our teams exciting opportunities and the resources to excel.
Career planning
Share feedback and explore new job rotations, opportunities, and career paths.
Skill development
Leverage training resources to learn new skills and boost your knowledge.
Wellness
Be well with health plans that help support those most important to you.
Give back
Participate in team activities focused on enhancing our environment and surrounding communities.
Invest in your future
Gain access to benefits packages and premium pay, including holidays.
Recognition Program
Actalent believes in motivating and rewarding our employees. We celebrate our people and their achievements by fostering a culture of appreciation. Our award and recognition program recognizes individual and team efforts. It's important to us for our employees to feel valued and proud of the work they are supporting.
Celebrating Our Accomplishments and Each Other
Our teams take pride in the work they do and welcome the company of the people they do it with. Together, we celebrate birthday and anniversary milestones and come together for offsite events to foster relationships. In the spirit of teamwork, we enjoy organizing cricket tournaments, football, badminton, and volleyball games, as well as chess and carrom matches.
A Message from Director of Talent Operations
Infamous quote by Michael Jordan, "Talent wins games, but teamwork and intelligence wins championships."
At Actalent, we don't just hire talent – we build teams and create possibilities for talent to thrive and grow. We believe that by working together, we can achieve incredible things and make a difference in the world.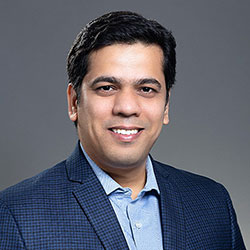 Case Study

Actalent Performs Benchmark Study to Compare Competitor Product Components

Cost transparency revealed and opportunities for reductions identified through analysis

Read More
Case Study

Design Overhaul Translates to Reduced Unit Costs

Offshore support leads to significant cost-savings and competitive designs for manufacturing client

Read More